From the classical Bentley cars to the latest models; get your desired Bentley Chauffeur Car Hire London, right here, at HR Carriages.
We bring you a wide range of luxury cars for a comfortable and memorable travel experience. Whether you want quick airport transport or you require Bentley Chauffeur London services for an executive business meeting; we are here to deliver nothing but supremacy.
Safe, reliable, and professional; HR Carriages never fails to galvanize its clients.
Epitome of Style
Bentley has been the epitome of class and style for years now. Who doesn't love traveling in this luxurious car?
Our Bentley Chauffeur Hire in London, helps you to travel in style. With a wide range of Bentley cars available, you can pick any model that excites you. They are perfect for weddings and special occasions. If you are planning to add elegance to your big day, it is time to book your Bentley chauffeur hire London today. Give us a call and we are here to help.
Best for Weddings
Bentley adds a traditional and classical touch to your wedding day. It sparks up your entrance, making your big day all the more exciting. Trust us, when we say that all your guests will envy you for this.
With our trained and professional chauffeurs, you get all the special treatment that you deserve, on this special day of yours.
With our chauffeur driven Bentley hire London, you don't have to worry about anything. They are always on location, at the given time to make sure that you can stay peaceful and calm. Also, our Bentleys grace your wedding photographs too. You can plan an entire photoshoot with it and it will turn out to be incredible.
From Bentley classical cars to Bentley limousines; HR Carriages has it all. Let us know what you are looking for and we will get it for you.
Great for Executive Business Meetings
With HR Carriage's Bentley Chauffeur Car Hire in London, you can add elegance and style to your business executive meetings as well. They are great for accommodating a good number of people and holding a meeting in style and comfort.
Have a look at our range and choose yours.
Compare Your Options
The quote is completely non-obligatory. You can get your quiet and compare the prices with others online. We are gratified to be one of the most affordable Bentley Chauffeur London services. Search, compare and book us with confidence.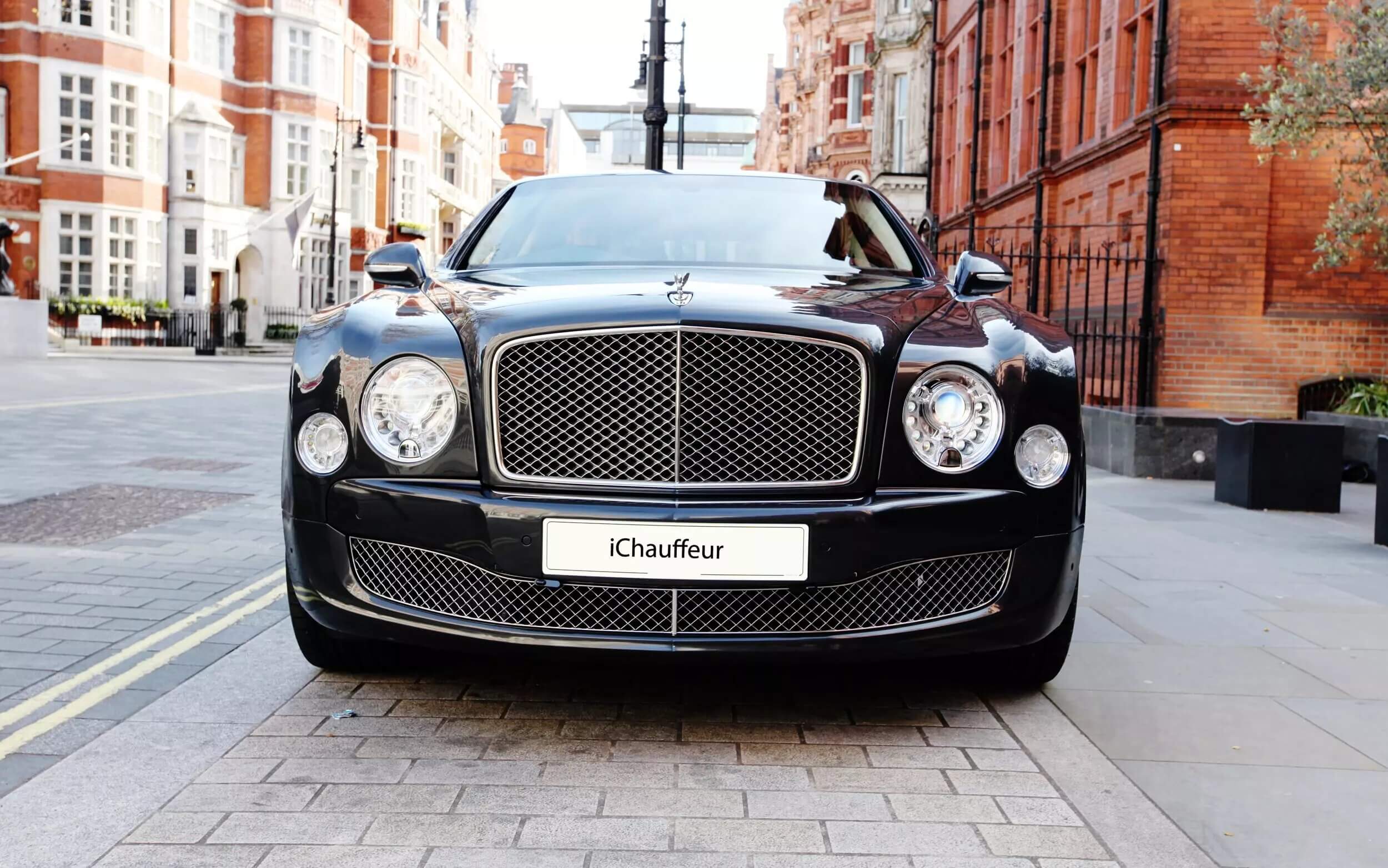 Our Bentley hire London chauffeur team is well-trained to keep up with our working standards. We make sure that each one of our chauffeurs follows our set regulations to provide you with an impeccable experience.
Our team is always dressed according to code and treats you professionally and friendly. From opening the door for you to driving smoothly; HR Carriages promises a memorable experience for each one of you. No matter what the occasion, you can rely upon our classic Bentley range to travel in luxury and comfort.
Always on Time
We are gratified to state that our team of Bentley Chauffeur in London, is always on time. We are extremely punctual and always arrive at least 15 minutes before the given time.
With us, you have absolutely nothing to panic about. We make sure that you reach your destination at the right time as per your requirement.
CONTACT US
For further queries and concerns, you can get in touch with us via call and email. Our team will get back to you shortly.