Top 4 London Private Airports
The United Kingdom accommodates more than 40 airports. Many of these are located in London, including six international Airports. London City is the world's largest aviation hub when it comes to passenger traffic. With so many airports around the UK and the world, organizations rate these airports based on several facts and features. These ratings are not often based on a set standard. In this article, we will try to identify the four best Airports in London and try to answer why they are the best. This categorization has been based on factors such as Ease of access, air traffic volume, security, and other facilities such as charging points, shopping stores, WIFI, etc.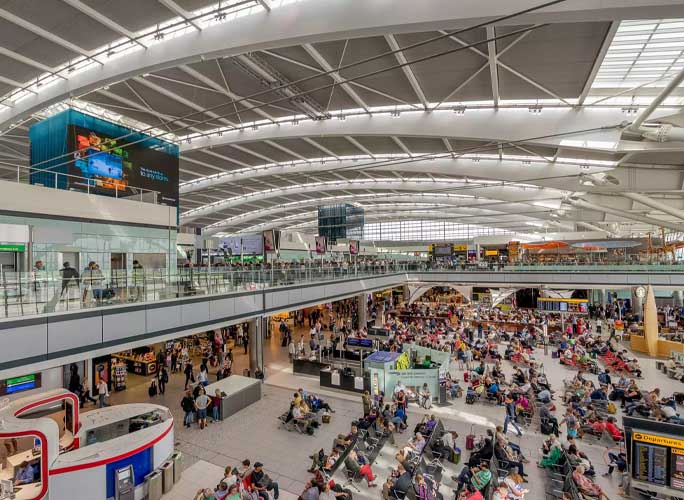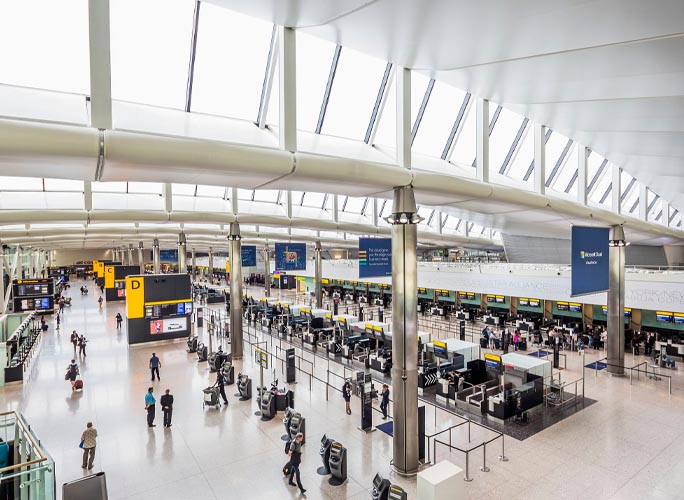 Heathrow Airport
Starting in 1929 as a small airfield, Heathrow Airport has undergone incredible development and is now the 1st Largest Airport in London and is the 7th busiest Airport in the world. It has five terminals, 4 for passengers and 1 for cargo, and two parallel runways. The Airport handled over 19 million passengers in 2021.
Ease of Access
The Airport has a central location, surrounded by central London (14 miles west), Hounslow (3 miles west), Hayes (3 miles South), and Staines-upon-Thames (3 miles northeast). Nine villages have direct access to the Airport, including Harmondsworth, Harlington, Sipson, Longford, and others. In short, the Airport has an ideal location and provides easy access to countless people. The London Underground, Elizabeth Line, and Heathrow Express are three train services providing continuous access to and from the Airport.
Air Traffic
Two of the largest British airlines call Heathrow their home, the British Airways and Virgin Atlantic. The Airport handles aircrafts of more than 80 airlines and provides access to more than 185 travel destinations in more than 84 countries. More than 90 % of the passengers are international travellers.
Other Important Facilities
The Airport has chaplains from several faiths, including Muslims, Sikhs, Hindus, Jews, etc. It has counselling rooms and multi-faith prayer places in every terminal, representing London city's multicultural and multi-faith aspects. The Northern perimeter and bath road are home to numerous car rental companies and hotels. Local people call it "The Strip". The bus network "Hotel Hoppa" connects the airport terminals to some of the major hotels on the strip. Other facilities include free WIFI and charging points available in all terminals. You can avail of car hire and executive chauffeur services with relative ease.
Security
The Airport's security is the responsibility of the metropolitan police's aviation unit. The security staff uses full-body scanners to scan all passengers. The Airport also has a drone detection system that covers the entire area.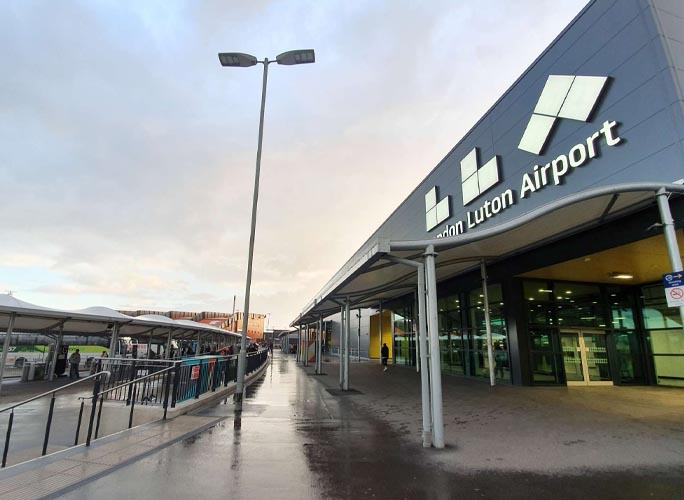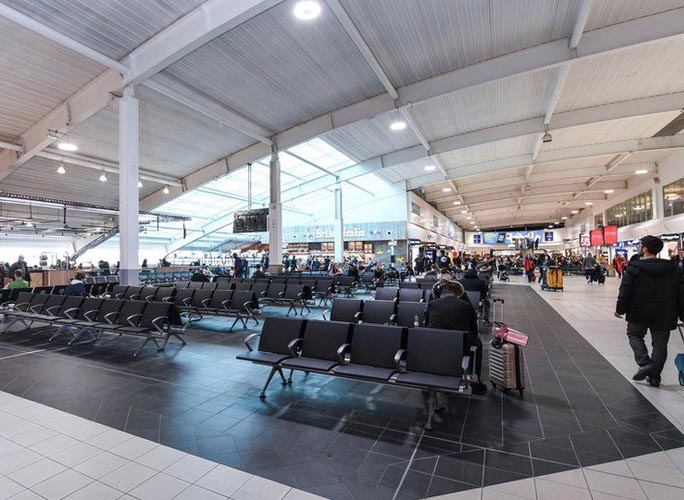 London Luton Airport
London Luton Airport is another one of London's busiest international airports. It is the 5th busiest Airport in the United Kingdom and witnessed passenger traffic of 4.6 million in 2021. It has one double-storey passenger terminal. It has 62 check-in points and 43 departure gates.
Ease of Access
The Luton Airport is situated in Luton, Bedfordshire. It is 28 miles from Central London and 1.5 miles from the Luton town centre. The Airport is located on a hilltop and at a short distance from the motorway (M1), which is connected in its south to London and M25. It is also connected to Milton Keynes, Northern England, and The Midlands. It can also be accessed by Luton Airport Parkway railway station. Operators such as Thameslink and East Midland Railways provide access to Bedford, London, St Albans, Wimbledon, Brighton, and other places. The railway station to Luton Airport can be accessed through bus service. Local bus networks in Luton also connect the town centre and nearby areas to the Airport. Overall, the access to and from the Airport is convenient and comfortable.
Air Traffic
The airlines that use the Luton Airport for their flight operations include Blue Air, EasyJet, EI AI, Fly One, Ryanair, SunExpress, TUI Airways, and Wizz Air. Most of the Luton Airport's routes are European, with some chartered flights to North African Destinations. The Airport served a record number of 16.5 million passengers in 2018.
Other Important facilities
One of the airport lounges of the Luton Airport is located inside the terminal along-with branches of Boots, Starbucks, Burger King, and others. There are several shopping stores on the upper floor, and you can find several ATMs. Several hotels are located near the Airport, such as Ibis London, Holiday Inn, Premier Inn, and others. You get free WIFI throughout the airport area. The Airport also has a multi-faith prayer room. Overall, the Airport offers all facilities which provide comfort and convenience.
Security
The Airport is equipped with an ILS system, i.e. Instrument Landing System, which allows landing in poor visibility. The screening system of the Airport has state-of-the-art technology, and the security personnel are equipped with the latest full-body scanners.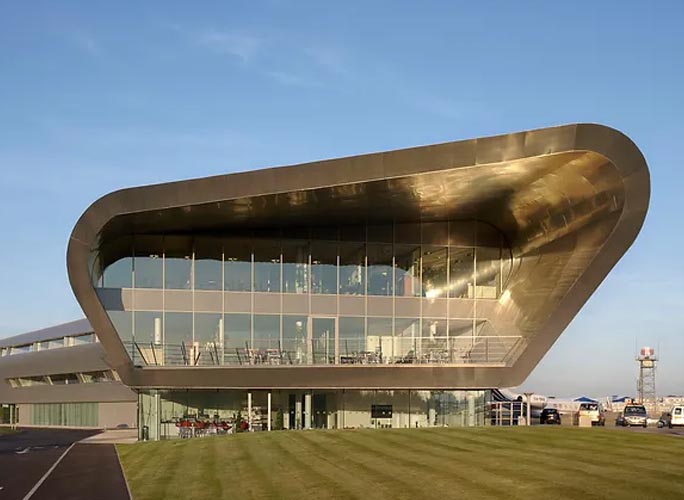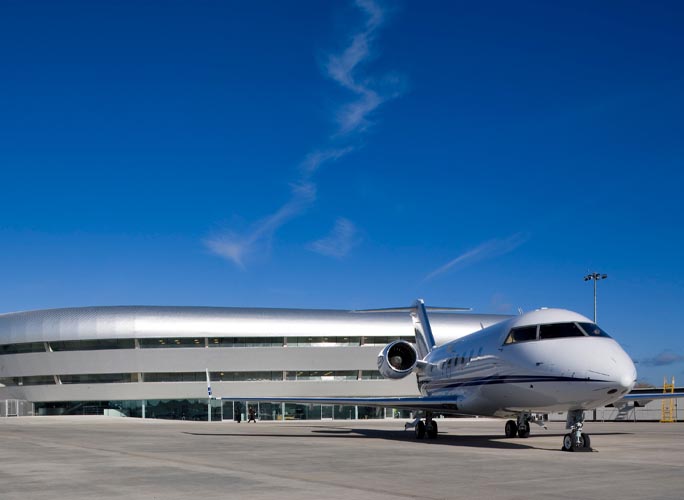 Farnborough Airport
The Farnborough Airport is categorized as a general aviation airport. It does not provide services to commercial airline companies but rather to Business jet companies. The Airport spreads over 310 hectares, covering nearly 8 % of Rushmore.
Ease of Access
The Airport is located in Farnborough, Rushmore. It can be reached easily through the M3 and A3. Via the M3, the distance from central London to the Airport is nearly 40 miles. The Airport offers executive 5-star transport services to and from the Airport. These include a 15-minute helicopter ride to and from Central London or a one-hour ride on executive vehicles via the M3.
Air Traffic
The Airport is limited to general aviation services, so the traffic is much lower than in commercial airports. 30,000 passengers were handled by this Airport back in 2018. Moreover, the low traffic is also because these services are more suitable and affordable for the business class.
Other Important Facilities
Apart from being the home ground of the Farnborough air show and being featured in movies like Quantum of Solace and Inception, the Airport is famous for its luxury 5-star services. The airport lounge competes with that of the world's top-class hotels and is endowed with a state-of-the-art and incredibly beautiful terminal. You can enjoy benefits like complimentary car parking, refreshments, passenger showers, private meeting rooms & lounges, and gaming consoles, and you can even travel with your pet.
Security
The Airport has the latest radar system and impeccable screening systems in place. The security system is much better than many commercial airports. The Airport also benefits from the airport watch scheme offered by Hampshire Police.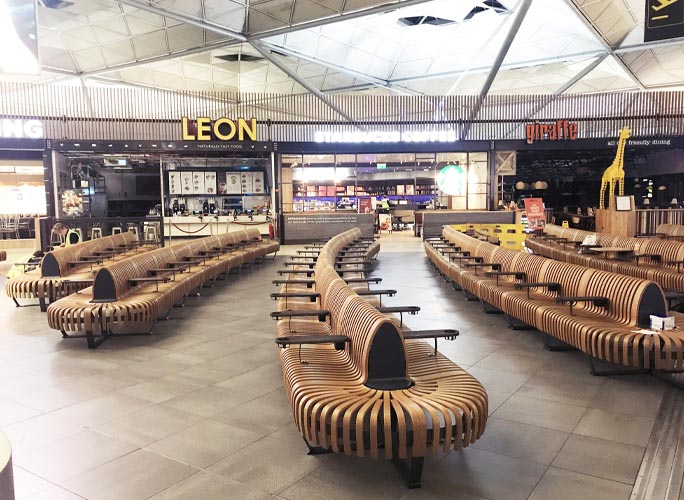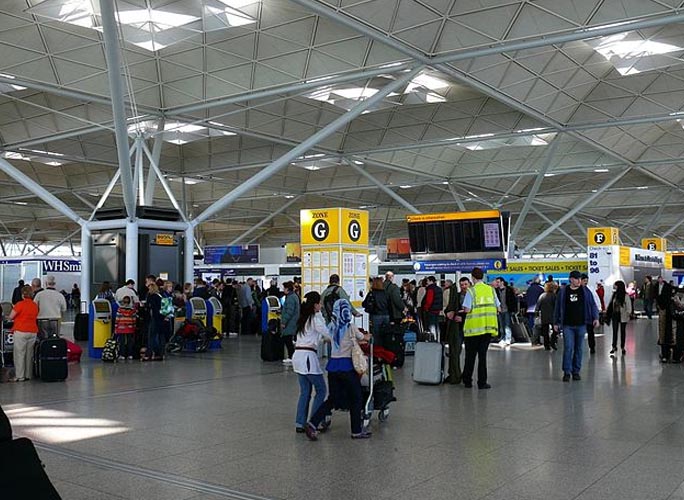 London Stansted Airport
The Stansted Airport is located in the vicinity of Stansted Mountfitchet, Essex. It is at a distance of 42 miles from Central London.
You can fly via Standsted Airport to 160 international destinations around the world.
Ease of Access
The Stansted Express, London Underground, and Cross-country provide transport services to and from the Airport. They connect the Airport to locations like Central London, London, North London,
London and central London, Stansted Mountfitchet, Harlow Town, Bishop's Stortford, Birmingham new street, Peterborough, and many other locations. Buss services provide access between the Airport and several stations such as victoria coach station, portman square, Liverpool street station, and others. Stansted to Cambridge and Northeast London are connected by the M11, while the A120 connects the Airport to Harwich, Colchester, and Braintree. Overall the access to and from the Airport to major locations is easy and convenient.
Air Traffic
Stansted is famous for being a base for several major but low-cost European carriers, such as Ryanair, which provides flights to over 100 destinations. In 2021, it was the second-busiest Airport in the UK and handled over seven million passengers. It is also used by private ground handlers such as XJet terminals, Titan Airways, and Harrods Aviation. Some other airlines that operate regularly include Air Albania, Air Moldova, BH Air, EasyJet, and others.
Other Important Facilities
Stansted Airport gives you several options for parking, including short-stay, mid-stay, and long-stay. You can also avail of valet services and meet & greet services. Several hotels are available within the vicinity of the Airport, including Holiday Inn Express, Hampton by Hilton, Radisson Blue, Novotel, and others. Free WIFI services are available throughout the Airport, including the lounge. Two multi-faith prayer rooms are available in the Airport, which operates 24/7. Some of the shopping stores in the Airport include Boots, Boss, Dune London, Accessorize, and others. Executive chauffeur services and car hire services can take you to any location you want.
Security
Just like all other airports, passengers are screened by body scanners or hand. The latter occurs when a passenger refuses to be screened by a scanner. Companies like Blighter and Stanley security have partnered with the airport authorities to provide foolproof security.