Chauffeur Service Heathrow
All About Us
We provide luxury chauffeur services in London. We have a fleet of incredibly luxurious and exotic vehicles to make your commute memorable. Our airport Chauffeur service Heathrow is aimed to provide you with on-time pick and drop services to and from Heathrow airport to your desired destination. You can book our Chauffeur Hire Heathrow services simply by calling us or online through our website. We can also entertain you if you are in a hurry and required an urgent Chauffeur Car Hire Heathrow.
Our Incredible Fleet Are Hard to Match
When you hire our chauffeur service to Heathrow airport you can select from several class vehicles including Rolls Royce Phantom, Range Rover Vogue LWB, Jaguar XJ V6, Mercedes S Class, Mercedes V Class, Bentley Mulsanne. You can avail of our chauffeur VIP service Heathrow, whether you are travelling by air to London, or leaving London for some other destination. In either case, our professional chauffeurs will be there right before time so that you do not face any delay. To book our executive chauffeur service in Heathrow in advance, simply call us on our number or use our online form which is available on our website.
We Provide Groomed Chauffeurs
One of the best things about our luxury chauffeur service Heathrow is our team of chauffeurs. All of them are licensed and professional drivers with considerable experience. Maintaining a professional and clean appearance along with observing the best manners is a part of our code of conduct. Our Chauffeur Service in Heathrow is known for being the most cooperative and well-groomed chauffeurs. If you are heading to a business meeting from Heathrow airport, to a wedding, or any important event, our chauffeurs will make sure that your entire journey is a pleasant one.
Our Luxury Vehicles Fleet is Hard to Match
We have a fleet of the latest in luxurious vehicles. Not just that, our fleet comprises vehicles that are considered phenomenal and are all a symbol of high standards. Whether you choose the rolls Royce or the Jaguar, you will find them to be exceptionally well maintained, neat, and crystal clear. All our vehicles are checked regularly and maintenance work is carried out without delay to ensure that our vehicles never break down during your important journey. Our Chauffeur Hire Heathrow services have been structured to provide you with the greatest comfort and luxury from the pickup point to your destination.
What Are the Advantages of Choosing Our Chauffeur Service from Heathrow?
With our Chauffeur Car Hire Heathrow services, you can be assured that there will not be a delay of even one minute.
Our Chauffeur Service in Heathrow offers you an opportunity to ride sibutramina prezzo in the top-class luxury vehicles in the world.
By availing of our Chauffeur Hire in Heathrow service you can enjoy a hassle-free and stress-free ride to the airport or other destinations.
Chauffeur Car Hire in Heathrow is much safer than other transport services and you also get to enjoy VIP treatment.
With our chauffeur service from Heathrow, you don't have to wait for public rides or other tiring options for commuting to the airport.
Our services for Chauffeur Hire in Heathrow can make an incredible impression on people, especially if you are heading to attend a meeting from the airport.
Enjoy the comfort and luxury of Chauffeur Car Hire in Heathrow.
If this is your first time in the UK and you plan to visit different places, commuting by public transport can prove to be tiring. It is way better to avail our chauffeur VIP service Heathrow. We will guide you and take you places.
By availing of our luxury chauffeur service in Heathrow, you will save yourself from the hassle of finding a parking spot.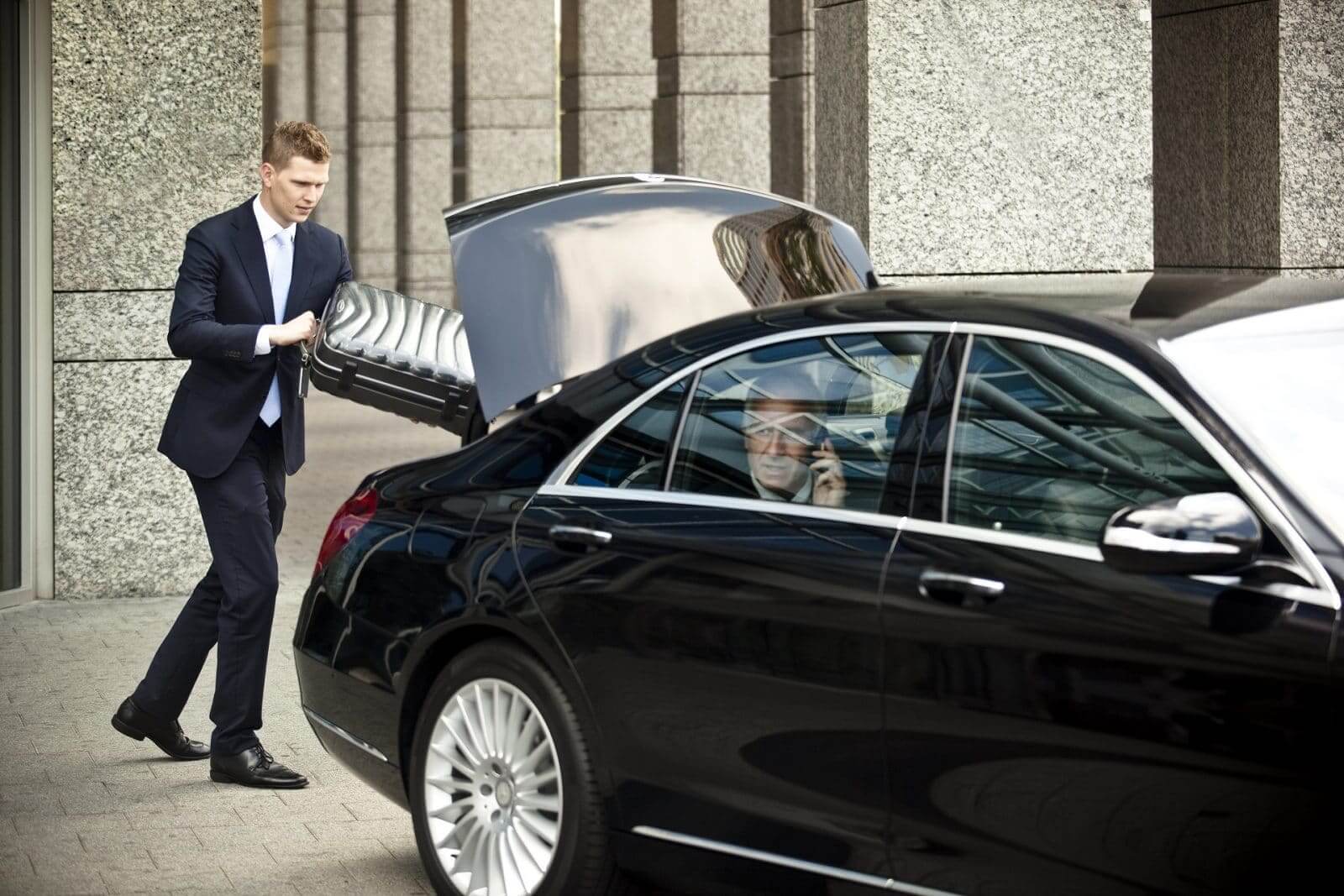 Book Early to Get the Chauffeur Driven Car of Your Choice
Get in touch with us if you are looking for a chauffeur service to Heathrow airport. You can call us on our number and talk to our representative in detail. There is an online form on the website, which you can fill out to get a free estimate of our executive chauffeur service Heathrow. It is always best to book in advance, especially if you have an extremely important engagement.