Rolls Royce Chauffeur Hire
Travel in style with our Rolls Royce Chauffeur.
Make a long-lasting impression with luxurious cars, driven by professional chauffeurs. HR Carriages is the number one choice for Rolls Royce Chauffeur Service.
Make your booking today.
Rolls Royce Chauffeur Hire to Make Your Journey Memorable
Here at HR Carriages, you get a wide range of opulent and luxurious stylish cars to choose from. Whether you wish to hire a Mercedes or you are on the lookout for a Rolls Royce with a driver; we are here to fulfill your demand.
With some of the high-end car brands lined up at our showroom, we are gratified to be one of the most trusted chauffeur services in town.
No matter what event it is; we provide you with professional chauffeurs, around the clock.
Meet Our Rolls Royce Phantom Chauffeur:
We bring you professionalism at its finest. With punctuality being our standard and amazing driving skills, HR Carriages is here to deliver excellence to all.
Our chauffeurs pay attention to the smallest bits of details to make sure that your trip remains comfortable and smooth. Our Rolls Royce Chauffeur Service stands second to none as we promise to deliver unparalleled professionalism each time.
Come, meet our chauffeurs and choose one for yourself. We are always open to our clients meeting our team as it helps them choose us with confidence.
We believe in transparency and function by it too.
Make the Best of All Events
Our Rolls Royce Chauffeur Hire services are suitable for all kinds of events. Whether you want to hire a luxury car for your wedding day or you want one for a business tour or meeting; we are here to deliver.
With our extensive range, you can hire any car and chauffeur that you desire.
You are determined to find a car that suits your specific event perfectly.
From the best Rolls Royce Phantom chauffeur hire prices to the exceptionally friendly and professional team; HR Carriages is your ultimate solution to traveling in style.
Professional and Friendly Services that you deserve
Our dedicated chauffeur rolls Royce team is always geared up to help you all. You can book us within minutes, over a simple phone call. No long procedures or tiring forms to fill; we get the task done quickly and easily.
With us, you can enjoy a seamless and hassle-free experience.
Rent your dream car rolls Royce hire with chauffeur with us and enjoy every minute of it. Our team arrives on time, making sure that you do not have to wait for a second even. From opening the door for you to ensuring that you travel safely; our team looks after everything impeccably well.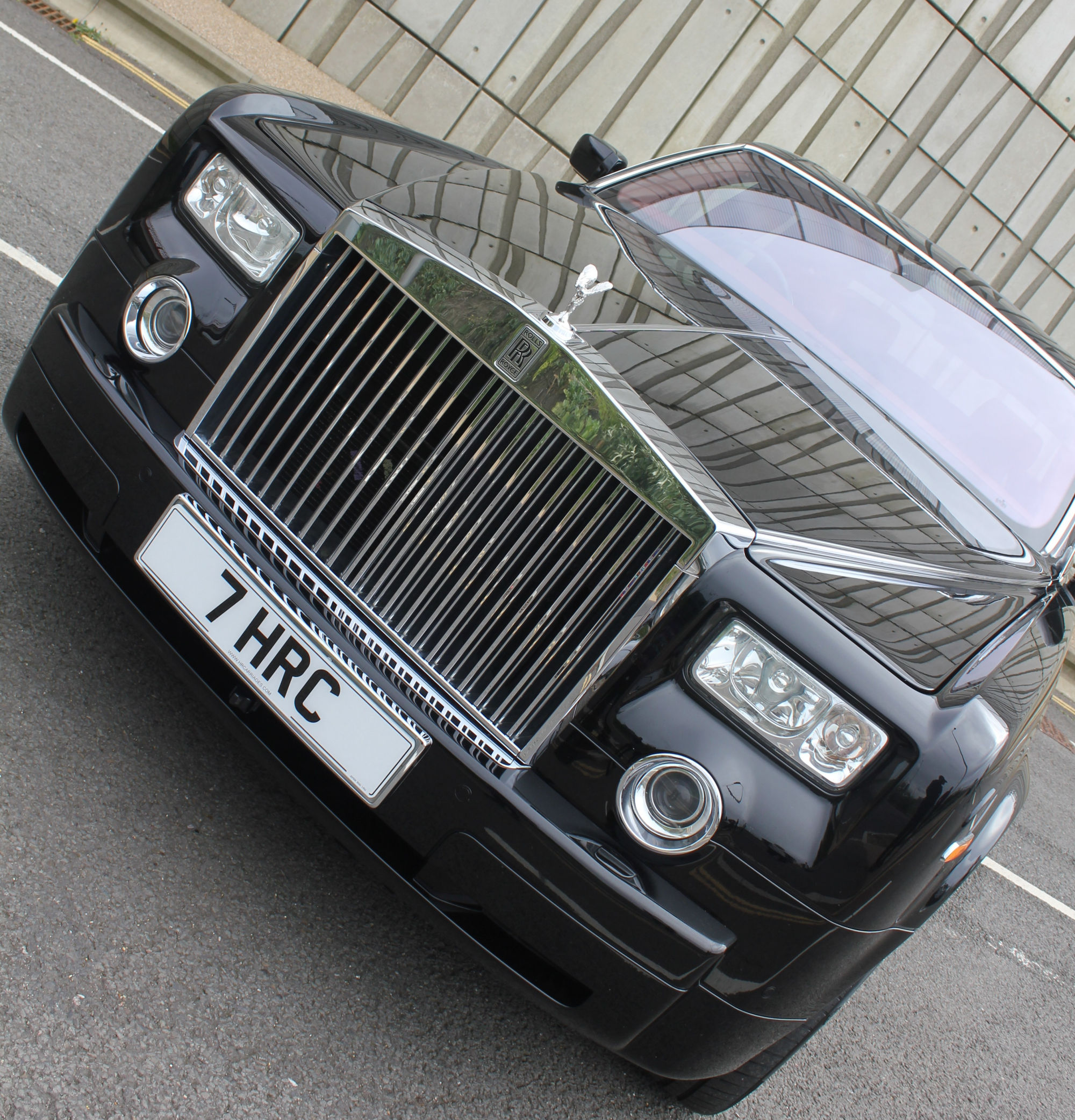 Best Costs in Town
HR Carriages is famous for its great, market-competitive Rolls Royce Phantom chauffeur hire prices.
We are well-known for our affordability as we bring you a wide range of cars and chauffeurs, differing according to your budget.
To get a free quote for Rolls Royce chauffeur cost, give us a call today. Let us know your requirements and we will suggest a car, chauffeur and final price right away.
Remember, our quotations are free of cost and non-obligatory.
Ultimate Luxury with Rolls Royce Phantom Chauffeur
It is time to get the ultimate luxury with Rolls Royce Chauffeur Service, here at HR Carriages.
Stand apart with an entry that leaves a stunning impression. Whether it is your big day or you are heading to an executive business meeting; our Rolls Royce Phantom Chauffeur services are here to help you set the first impression right.
Traveling is the perfect symbol of luxury and success; there is absolutely nothing that can stop you.
Give us a Call
To make your booking for rolls Royce with driver, simply give us a call. Our Rolls Royce Chauffeur Hire is available around the clock.
For detailed inquiries and concerns, you can leave us an email and we will get back to you shortly.
You can also visit our showroom, during business hours.